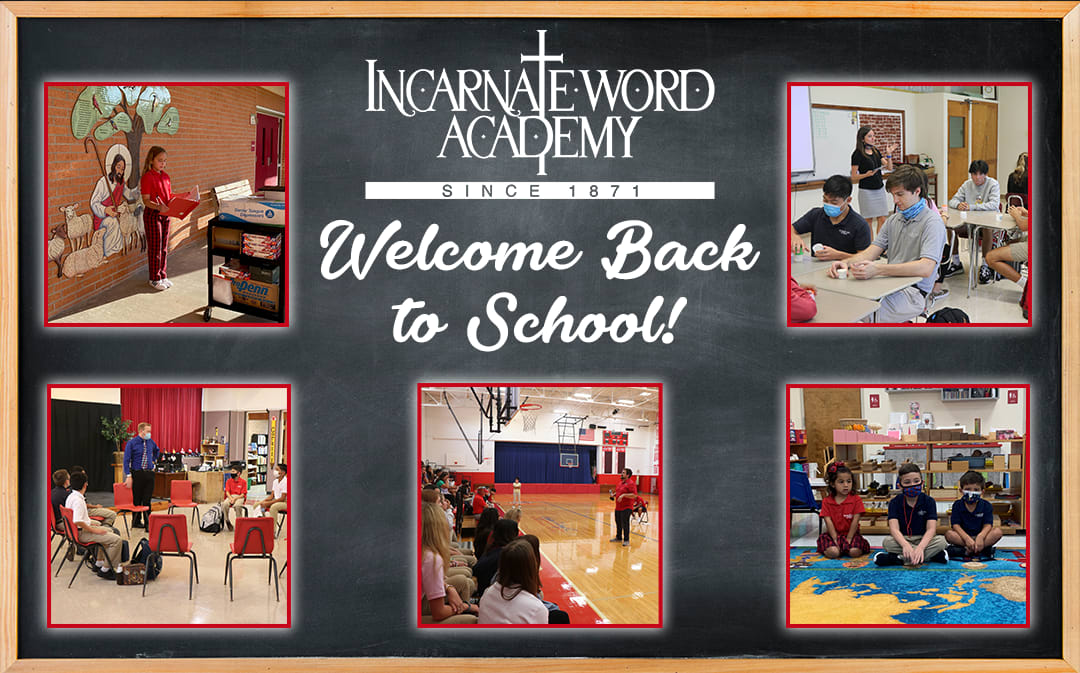 Welcoming our Angels Back to School
The 2021-2022 school year has kicked off at Incarnate Word Academy. We hope that our Angels, faculty, and staff had a great start to the new school year. This year is particularly special for IWA and IWBSCC as we will be celebrating the school's 150th Anniversary. Stay tuned for upcoming 150th Anniversary celebrations for IWA and IWBSCC throughout the school year.
Gallery: First Day of School Photos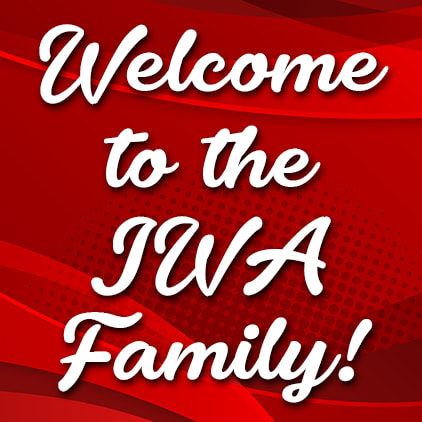 New Teachers and Staff
Join the IWA Family
As you may have seen on social media, we have been warmly welcoming our new teachers and staff to their new roles at IWA. We are excited to begin the school year with all of our faculty and staff members, who are ready and eager to share their knowledge with our Angels.
Visit our Facebook, Instagram, and Twitter pages to keep up with the latest from IWA, including the most recent introductions, which can also be found on our website at the gallery link below.
Gallery: Welcoming New Teachers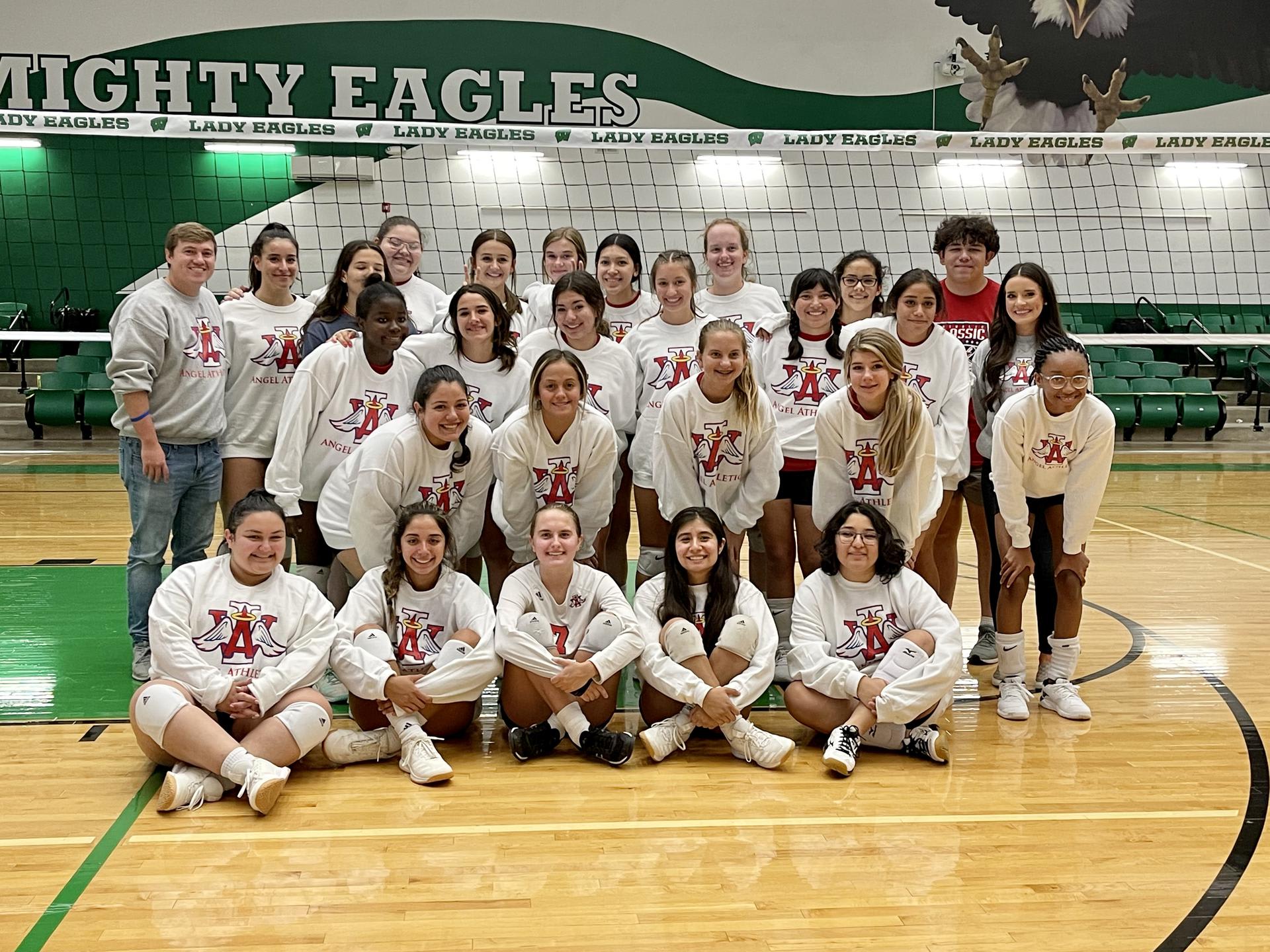 Our JV and Varsity Volleyball teams have had a busy start to their season. The Lady Angels kicked off the season with scrimmages against Woodsboro and Agua Dulce, then traveled to Aransas Pass to scrimmage against Aransas Pass and Robstown. The teams played their opening games against the Moody Trojans at Moody High School. We are excited to see what the rest of the season has in store for our Volleyball teams.

Gallery: HS Volleyball
Recognizing our Alumni Faculty
This group of IWA Faculty and Staff have a very special connection to IWA. They have experienced the school from both sides of the desk, first as a student and now as faculty and staff. We are so grateful that they chose to come back to make a difference at IWA.
Robert Boostrom '01 - Montessori Teacher, grades 4-5
Ashley Cartwright '08 - Campus Ministry
Sr. Elizabeth Close, IWBS '64 - Montessori Teacher, ages 3-5
Debbie Diegel '72 - Human Resources/Accounts Manager
Mimi Guajardo '70 - Middle Level Religion Teacher
Molly Hynes '05 - High School Level Religious Studies Teacher
David Perrone '91 - Middle Level Athletic Coordinator, Math Teacher, Wellness Teacher
Yvette Rangel '83 - Montessori Teacher, grades 1-3
Audrianna Rios '09 - Elementary Level Fine Arts and STEM Teacher, grades 1-3
Kathryn Saenz '98 - Director of Curriculum
Sarah Smith '81 - Second Grade Teacher
Gallery: IWA Alumni Faculty and Staff
Teachers Welcome Back Elementary Level Angels
Our Elementary Level students got a very warm welcome back to school from all of their teachers during the first week. Each student posed for a photo with their teacher and teacher aides, with some special IWA guests making an appearance.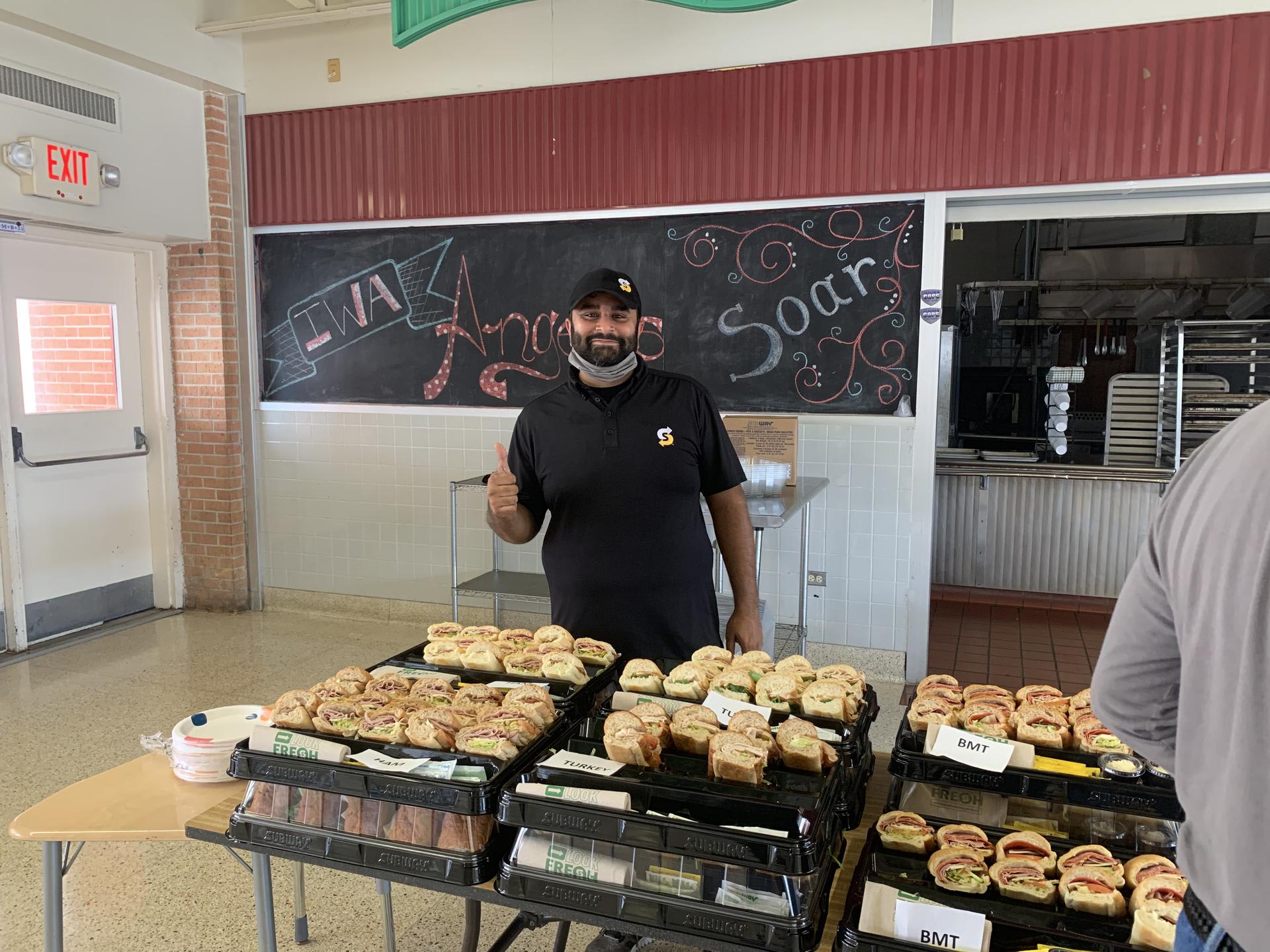 Alumnus Aniq Lakhpaty '08 Gives Back to IWA with Subway
Thank you to IWA Alum, Aniq Lakhpaty '08, for treating the entire IWA faculty and staff to a delicious Subway lunch during in-service last week. Aniq and his family own multiple Subways in Corpus Christi. When asked what made him think to do such a generous thing, he told us that he attended IWA for 10 years, and wanted to do something to give back.