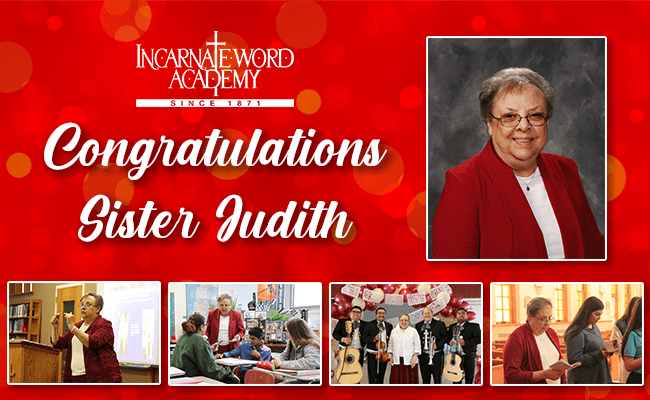 Congratulations to Sr. Judith for her Retirement
After 31 years teaching at IWA, Sr. Judith will be retiring at the end of the school year. Sr. Judith's retirement party took place on Thursday, May 20, in Angel Avenue. Colleagues, Sisters, and many current and former students and parents attended to thank Sr. Judith for her devotion to the school, her students, and our community.
Gallery: Sister Judith's Retirement Party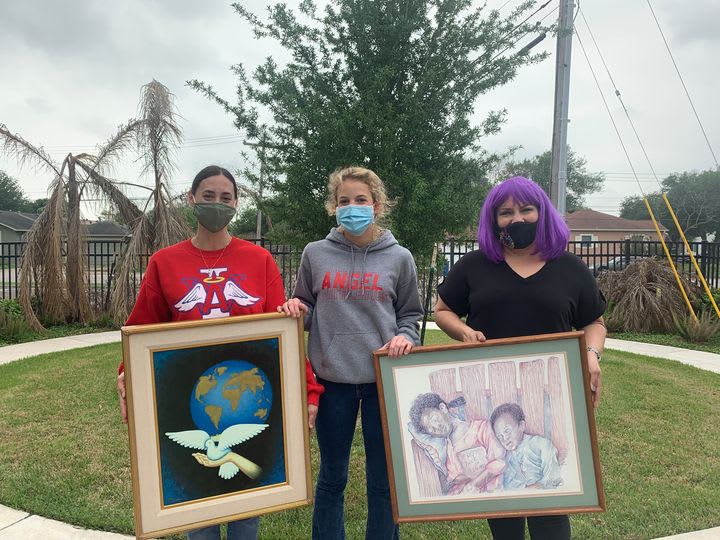 Angel Donates Artwork to Elementary and Middle Levels
Middle Level student Rebecca Taft recently won a raffle for two paintings at the Aransas Pass Women's Club Style Show. The first painting depicts a dove over the earth that Rebecca thought would be a great addition to the Middle Level. The second painting shows two children sleeping with one holding a book titled, "My book of Dreams." The second painting was donated to the Elementary Level library. Thank you, Rebecca, for your wonderful donations to our school.

Asthma Awareness Presentation
Thanks to grant funding from the American Lung Association, the Coastal Bend Asthma Initiative recently conducted an asthma awareness workshop for IWA faculty and staff.

Gallery: Asthma Awareness Presentation
Middle Level Crowning of Mary
Our Middle Level students recently held their annual Crowning of Mary ceremony in the courtyard. The celebration began with an introduction, followed by prayer and the pledges, a Gospel reading, the crowning of Mary, and a procession to the song "Immaculate Mary."

Gallery: Crowning of Mary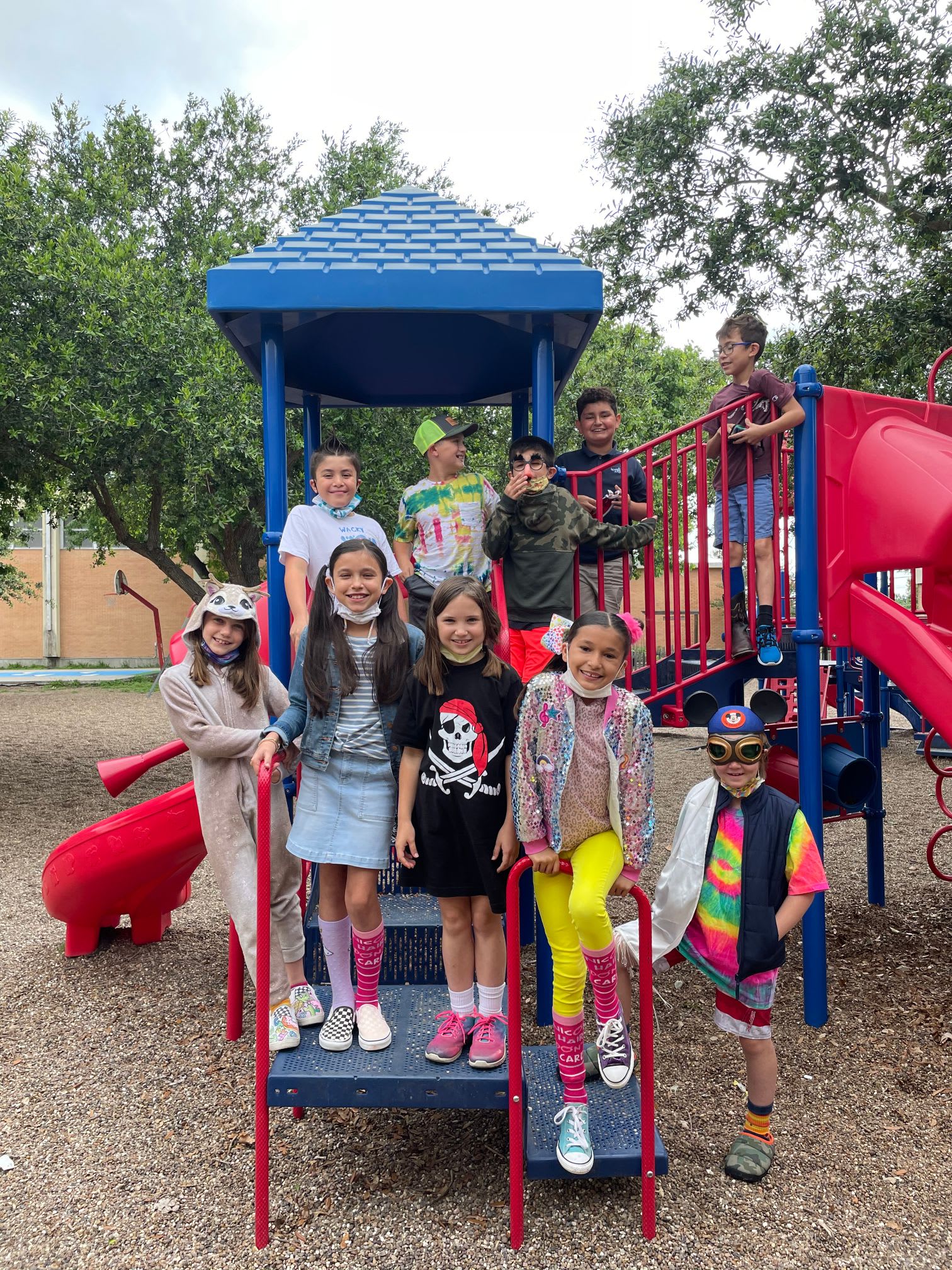 Third Graders Enjoy a Wacky Day
Our third graders got to have their Class Laugh Factory day today thanks to IWA Parents Lisa and Matt Hoskins, who purchased this item in our Paradise Island Spirit Auction. Our Angels got to come to school in wacky outfits and took turns telling their favorite jokes.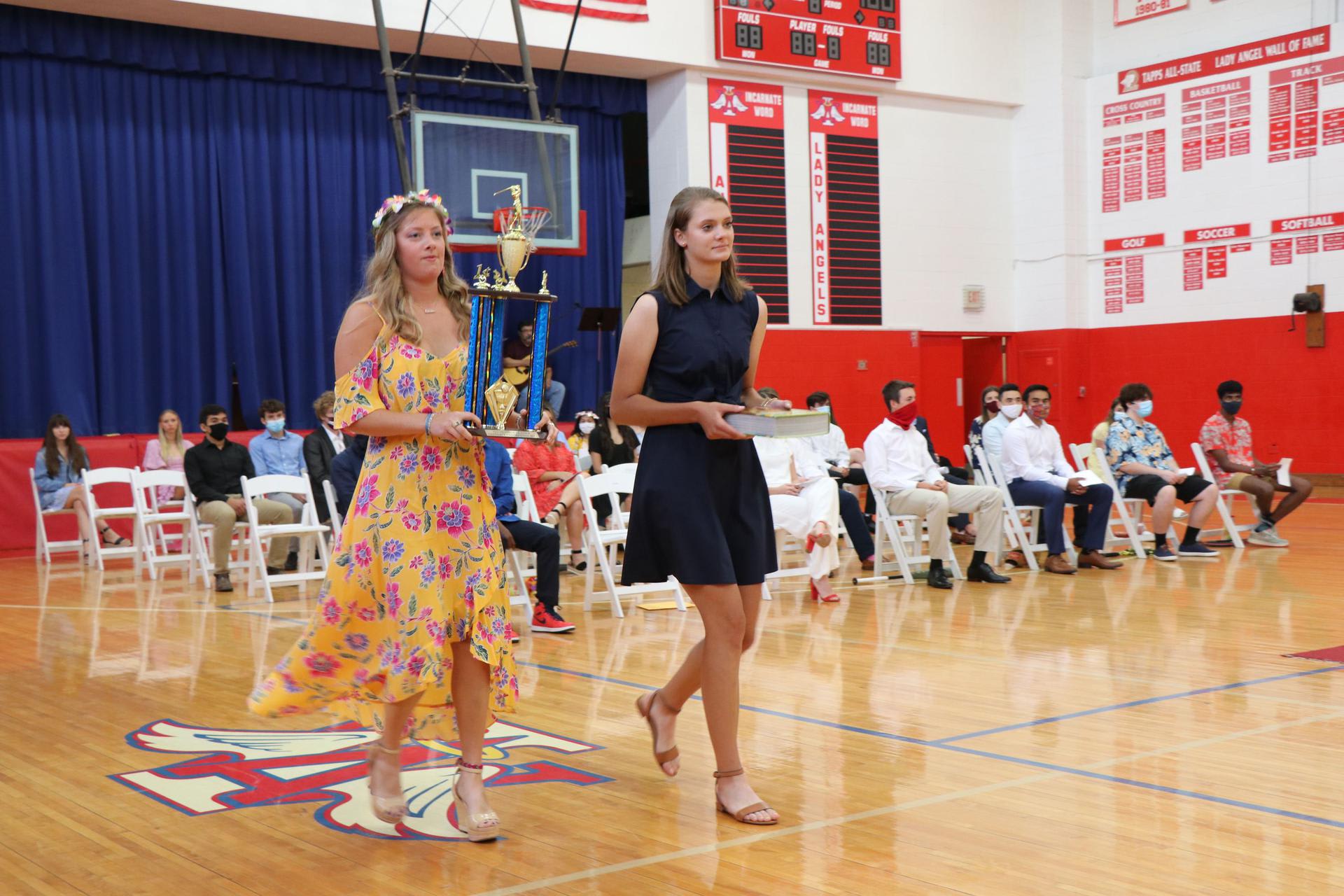 Ring and Rose Mass and Ceremony
The Ring and Rose Mass and Ceremony is a time-honored tradition at the High School Level and was held on Thursday, May 13. Thank you to those who were able to join us.

Gallery: Ring and Rose Mass and Ceremony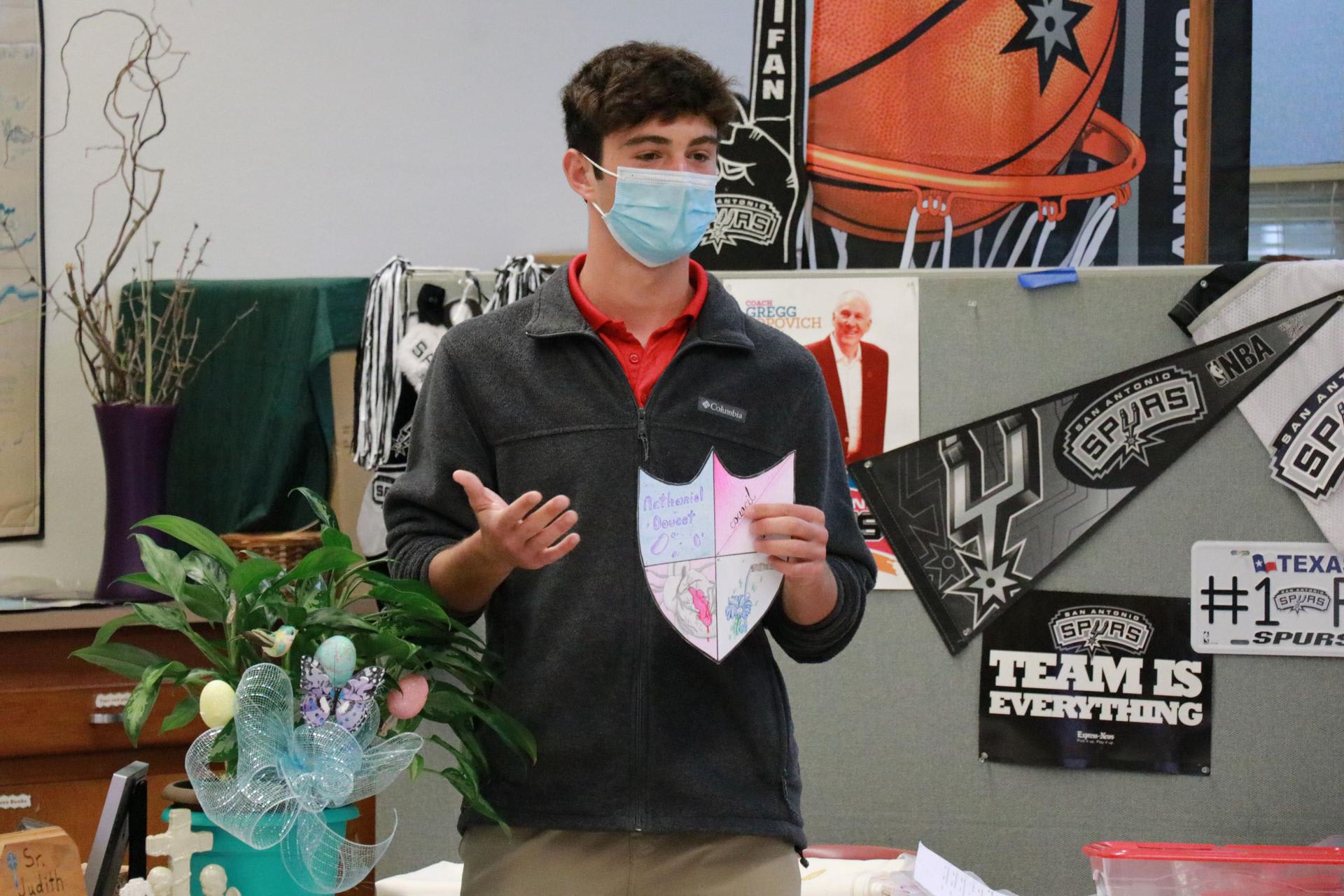 Angels Present Their Personal Faith Shields

Angels at the High School Level presented their Personal Faith Shields during Sr. Judith's Religious Studies class. Students were asked to present the different parts of their shield and how they correspond with their faith, learning, and growth in their lives and at Incarnate Word Academy.

Gallery: Personal Faith Shields
Middle Level House Service Projects
Middle Level students in House Isibindi spearheaded a service project that invited all students to take part in making a handful of blankets for families of patients at our local Driscoll Children's Hospital.
Students in House Altruismo have also been gathering items for children from ages four and up so they can be entertained while in the hospital. Items include coloring books, crayons, markers, small puzzles, dolls, stuffed animals, books, and more. Collected items will be delivered to Driscoll Children's Hospital.

Gallery: Middle Level House Service Projects
Elementary Level Wax Museum
The Elementary Level Wax Museum project allows students to learn about a historical figure of their choosing by becoming that person. You can watch all of our students' presentations at the link below.

Video: Elementary Level Wax Museum